'Tis the Season for Domain and Ho-Ho-Hosting Deals - Up to 70 % OFF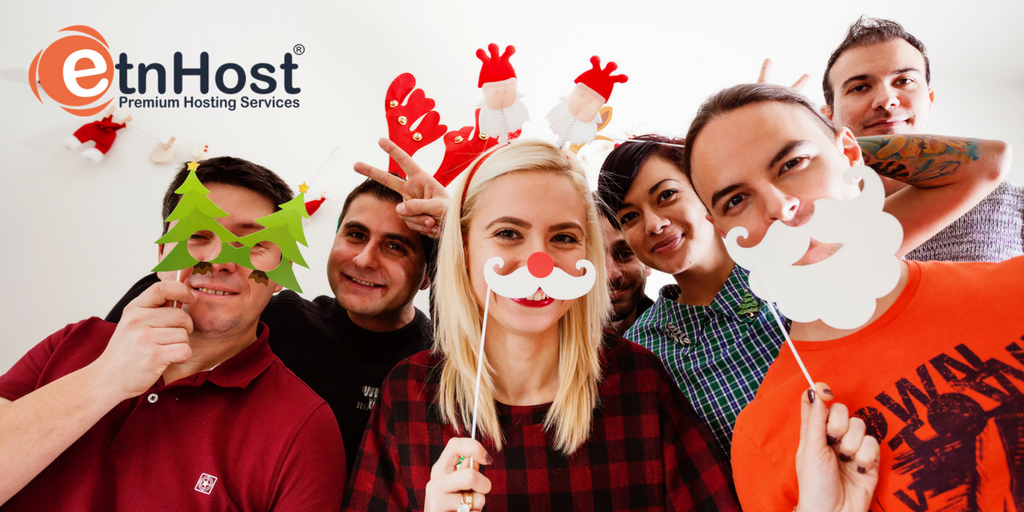 Knock-knock! Who's there? It's definitely not Santa but your dear friends from ETNHost and we've brought our special surprise sack with us. There is enough of everything for everyone. It's the most generous time of the year, so why don't have it all? Come and visit us at ETNHost.com to have a byte of our Holiday mood and check out what's new.
So, at this time of the year, we are getting slightly sentimental but still with clear minds so we are well aware of what and who we have dealt with during the past 12 months. Quite traditionally and quite with you on our minds, we make a deep reverence and all the assembled respect we have for you materializes with a face of prices falling down low. What I am actually saying is that we are currently running a promotion but it is still true that our sincere wish is to praise your patience, support, and trust you've been showing us year in, year out.
Well, the typical activities this season are snuggling, eating, shopping, watching movies with happy endings, and spending as much as possible time with the family...lovely joyful times at their best! That for sure is our favorite part of the holidays as well, but in the daytime, as the little Santa's helpers we are recent, we are dedicated to your (our) business and what we've come up with is kind of tempting. You can sit back, relax and benefit from our offers without pausing the Christmas movie. For those of you on the slopes – grab that mobile.
We suggest you stop postponing the purchase of a hosting for your dream project, stop doubting you really need that higher plan for your expanding site. Stop wondering whether to try something new. A blog? An e-commerce site? A gallery? A new e-commerce site? A new business? It's ok now, we deliver them to you, you can have them all now.
No matter if you are new to the online community and to us, or if you are already an active customer of ours, you are eligible for that special winter so festive prices.
Get -30% OFF of the regular price of all Shared and Wordpress plans :
Basic Plan - use promocode: XmasS-1
Economy Plan - use promocode: XmasS-2
Standard Plan - use promocode: XmasS-3
Premium Plan - use promocode: XmasS-4
All of you entrepreneurs go ahead and get -30% OFF of the Reseller plans' prices:
Reseller 1 Plan - use promocode: XmasR-1
Reseller 2 Plan - use promocode: XmasR-2
Reseller 3 Plan - use promocode: XmasR-3
Reseller 4 Plan - use promocode: XmasR-4
For the brave ones we offer -15% OFF of our VPS
Premium VPS 1 - use promocode: XmasVPS1
Premium VPS 2 - use promocode: XmasVPS2
Premium VPS 3 - use promocode: XmasVPS
and Dedicated server solutions with the following codes:
Intel G6950 - use promocode: XmasPS1
Intel Xeon X3430 - use promocode: XmasPS2
Intel Xeon E3-1220 - use promocode: XmasPS3
Intel Xeon E3-1230 - use promocode: XmasPS4
Intel Xeon E5-1650v2 - use promocode: XmasPS5
2x Intel Xeon E5504 - use promocode: XmasPS6
2x Intel Xeon E5620 - use promocode: XmasPS7
Our Managed WordPress plans have never been that close to you, so rush for your order and start creating, testing and developing your own miracle. We give you -15% OFF.
WP Personal - use promocode: XmasWP1
WP Professional - use promocode: XmasWP2
WP Premium - use promocode: XmasWP3
Yes, we could not neglect the Domain Names and now you can have some of them with up to 70% discount. Great, indeed. You will find them at our Domains page.
In case you already feel dizzy after all that math, we are here to help and guide you trough. Do not forget to enter the code at the checkout!
The promo starts today, 15.12.2016 and ends on 06.01.2017. Can't think of a better way to start the new year. Easy as that.
The promotion is valid for any new web hosting accounts only (both per new and existing customers). We recommend you choose the maximum billing cycle to get the best value from the exclusive end-of-the-season promotion.
Discounts apply if the registrations are made as follows:
Shared, WordPress and Reseller Hosting plans are available within the promo if registered per month, quarterly, semiannually and annually.
VPS, Dedicated Servers and Managed WordPress Hosting plans are available within the promo if registered for up to three months.
Domain deals are available only for domains listed on the "Promotional domains" page and only for one-year term.