Meet .physio Domain- Exciting New Alternative for Your Private Practice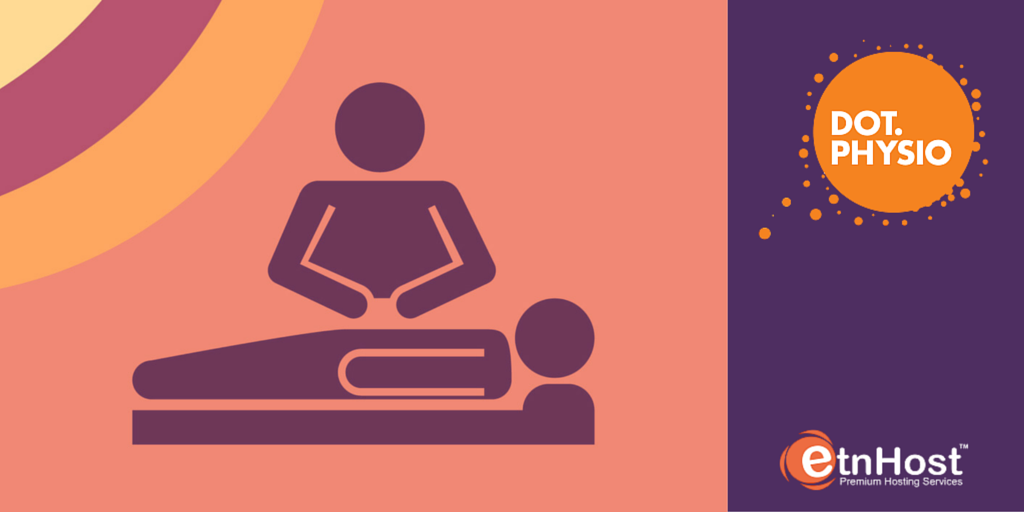 ETNHost is happy to announce that the new .physio domain name is available as an option when registering a new domain. The .physio domains are industry-specific, targeted at physio and physical therapy practitioners and organizations, who can now benefit from a memorable and easily distinguishable domain name for their websites.
The Top Level Domain (TLD) administrator, policy authority and industry self-regulatory body for the .physio domains is registry.physio. They seek to unite, rally and promote the world Physio and Physical Therapy community through the provision of a dedicated industry-specific name-space.
Why .physio domain?
Practitioners of the profession hold various titles - be it Physiotherapist, Physical Therapist, and many similar language or country specific titles. After the widespread reforms in domain names, .physio was selected as a single overarching name to represent all practitioners out on the field.
Glenn Ruscoe, Managing Director of Phys Biz Pty Ltd (the Registry Operator for the .physio TLD), explains what sets the .physio domain apart: ".physio is a semi-closed TLD, intended specifically for the world physiotherapy and physical therapy community. The integrity of the TLD, and indeed the profession, relies on ensuring an exclusivity of access to appropriately qualified individuals and organizations".
What are the benefits?
In the Internet era more and more people resort to search engines as their first stop in the quest for finding an answer to their pains and aches, as opposed to skimming through yellow pages and similar catalogs. Professional websites allow potential clients to familiarize themselves with specialists in the field, their training, and certification, methods and achievements.
For physio professionals and organizations, using a .physio domain is a neat and trustworthy way to demonstrate professional affiliation at a glance. This sets the right expectations in internet users and potential clients, by enabling them to quickly distinguish the immediate online professional recognition and credibility of any given physio professional.
Who can apply for a .physio domain?
The .physio domains are directed at professional practitioners all around the world, and eligibility criteria are observed. As regulations in regards to physio practitioners vary from country to country, in order to be eligible for a .physio domain, applicants must be members of their nation's physiotherapy or physical therapy professional association.
Membership must be warranted to meet the eligibility criteria at the time of registration, and regular random audits of registrants are performed by the Registry Operator. Registrants that fall in scope are given 14 days to demonstrate their compliance. Failure to comply results in deletion of the domains from the registry.
Convinced? Start Here !