ICANN's New Inter-Registrant Transfer Policy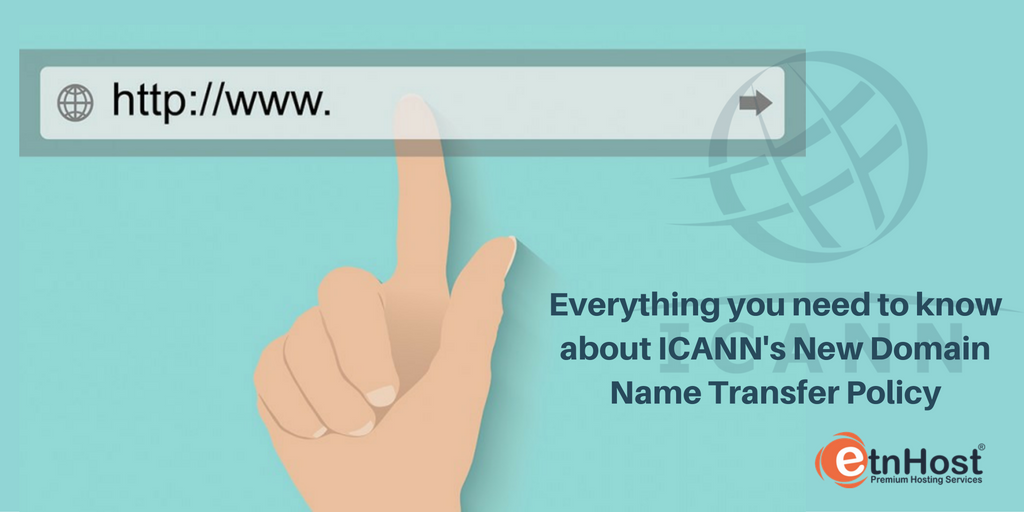 People often think that in order to transfer a domain name they must jump through a thousand hoops. The process seems lengthy and frustrating and requires a certain amount of knowledge on the matter and that is why we are here. Here at ETNHost, we work hard to make the domain transferring experience as easy as possible, and we try our best to give our customers the most current and relevant information, so they can learn how to do things the easy way.
And this is what this blog post article is all about. We want to give you the most recent information regarding domain transfers, and everything you need to know about the new regulations that are about to be implemented by ICANN by the end of 2016.
When is it going into effect?
On 1st June 2016, ICANN (the Internet Corporation for Assigned Names and Numbers) announced that starting December 1st, 2016, an update will be added to the Inter-Registrant Transfer Policy regarding all gTLD domain transfers. By enforcing this new update, ICANN hopes to reduce the risk of domain hijacking as well as other fraudulent actions.
Here is the official source :
https://www.icann.org/news/announcement-2016-06-01-en
Domain hijacking also known as domain theft happens when someone changes the registration of a domain name without the knowledge or permission of said domain's original holder.
How will it impact your domain?
The policy affects not only the domain transfer procedure but regular changes to the contact information as well. What that means is that starting December 1st if a change to the registrant's first name, last name, or email address is made, the domain name will automatically be locked for 60 days (or in other words, you wouldn't be able to transfer the domain away to another registrar).
After a request for a change of the contact information has been made, the domain holder will be notified about it via email. If the request is legitimate, said holder would have to confirm the change.
When a registrant transfer is initiated, both the old and the new registrants will be notified via an email and will have to confirm the transfer in order for it to be completed. If either the old or the new registrants fails to confirm the transfer, the domain name will remain to its current holder. Both of the registrants will have the ability do accept or decline the transfer.
The team of ETNHost will continue keeping you updated on the domain name transfer policy because we want this transition to be as painless as it could possibly be. Although there are two moths until this big change comes into our lives, it never hurts to be prepared so stay tuned for more information on the matter. Have a happy and productive week everyone!