Safer Internet Day 2016: Play your part for a better Internet!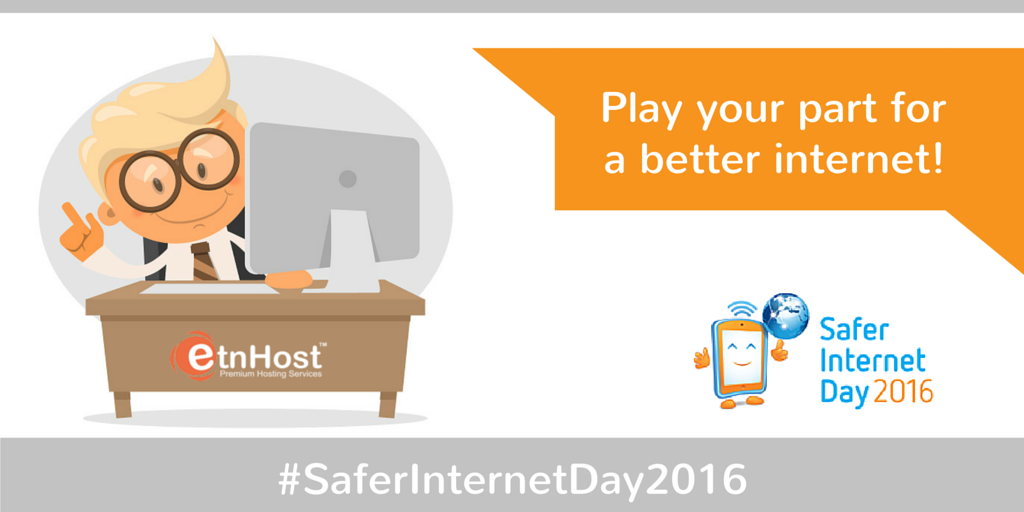 Safer Internet Day or SID is a global day dedicated to the celebration of Internet Safety. The operation is organized by Insafe, which is a European network of awareness centers, which are located all over the world and are promoting the safe and responsible use of the Internet. Safer Internet Day is celebrated all over the world, with more than 100 countries taking part in the event.
2016 marks the 13th year in a row that Safer Internet Day is being celebrated, and the theme for this year is "Play your part for a better Internet".
The mission of Insafe is to raise awareness when it comes to the use of the Internet. Especially now, in the technological era, when mobile phones are not only used for calls, but for online communication as well. The Internet is ever expanding, and with its expansion, many things come to our attention such as cyberbullying, social networking, online dating sadly even child pornography…
Insafe prompts people to be more responsible and cautious while using online technologies. They fight for the protection of the civil rights of the people, regardless the age, but, in particular, they focus on the online safety of children, and invites parents, and adults in general, to be more informed about technologies. Insafe also interacts with schools and families and encourages parents to fill in the gap between the home and the school and the gap between generation in general.
This year's slogan's goal is an invitation for all online users, to create a safer, more pleasant and civil online environment. The truth is that people are often vicious online, and often fail to understand that on the other side another human being is sitting. The point of SID is exactly that, to bring to raise awareness.
Safer Internet Day takes place each year on the second day of the second week of the second month, and it has been this way since 2004. Each of the countries that is part of the Insafe network has a national Awareness Center and these centers are spread across all continents.
If you would like to support SID, you could contact them at sid-helpdesk@eun.org.
The team of ETNHost would like to wish you a Happy Safer Internet Day, and to invite you to be more cautious and responsible online and to "Play your part for a better Internet"!