Scary Hosting and Domain Promotions - Halloween 2017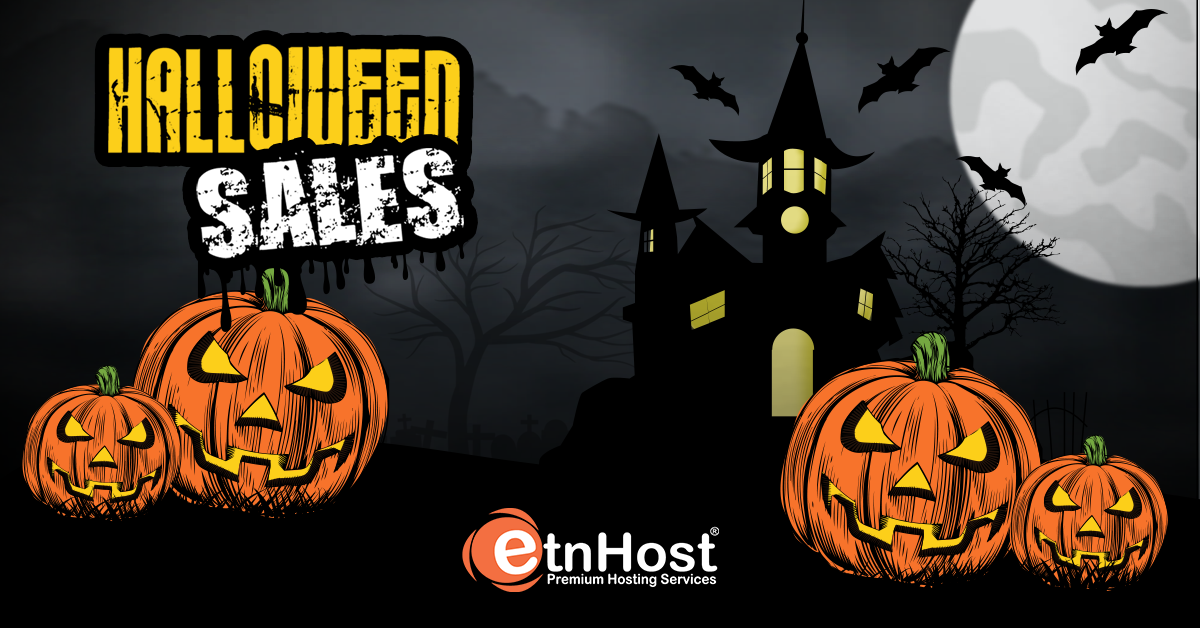 Autumn is here, and the mysterious and fun Halloween is approaching. It is celebrated on October 31, mainly in the US, Canada and the UK. It is believed that the holiday originates from the ancient Celtic tribes and dates back to the New Age. They believed that on the night of November 1, the dead returned to Earth as ghosts. To protect themselves, people dressed in horrifying costumes, hoping to scare them away.
Over the years Halloween or All Saints' Day has become more and more popular throughout the world.
On the occasion of the holiday, we at ETNHost have prepared for you creeppyyy discounts on our Shared Hosting and Domains that would scare away even the most horrifying spirits.

Economy web hosting - 15% with promocode: CHWEC15
Standard web hosting - 25% with promocode: CHWST25
Premium web hosting - 35% with promocode: CHWPR35
The promotion will be valid on 31 October, 1st and 2nd November when buying new services.