The ABCs of A/B Testing: Tips for Getting the Most Out of Your A/B Testing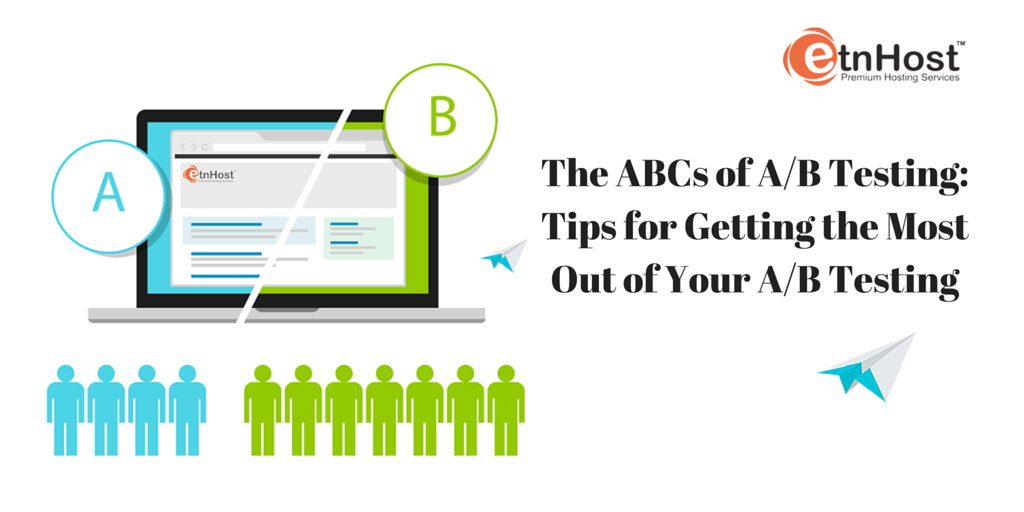 You have some difficult decisions to make? You don't know what is the way to ask people for help? What you actually need is a successful strategy but you don't have the enormous budget you think you need? A/B testing is the example of a smart, cheap and effective path to your dreamed results.
WHAT IS A/B TESTING
A/B testing (or split testing) is a method of comparing two versions of a web page to see which one converts better with your visitors. On one hand, you have the A-version (control version) and on the other, you have the B-version (the one that will compete with the A – control original page). Then you show half of your traffic the A-page and half of your traffic the B-page. Then you wait.
What happens is that by implementing a tool and performing this experiment you will be able to clearly see how you audience accepts the change and what are the exact ups and downs you get by making that change.
For example, you have a donation site. You wanna know how much more donations you can receive per user. Therefore, you decide to change the SUBMIT button to SUPPORT button. When the test is over you will be able to tell if that decision has increased the percentage of donations, does your modified page have positive, negative of no effect.
There are numerous web-based solutions designed for that purpose. I'll name just a few – Optimizely, KISSmetrics, Google Analytics Experiments.
HOW TO START / LESSONS
So, first you need a plan – what you wanna get and what you need to change ( supposed to be the most difficult tasks of all) – do you need more popularity, do you need to gain more money, do you want your visitors to stay longer on your page, etc., etc.
Do your homework. Make sure you try to offer what people are looking for instead of making useless changes.
Then make the B-version, you can`t test anything without it. But, please, keep it simple! Reduce your choices and test one change at a time. If you the other way, you risk to end up with confused visitors and illegible results.
Words matter. Carefully consider how to express yourself, on its bigger part you success may depend on that. If you want someone to do something, just tell them to do it – focus on call to action. Using verbs, positive and accurate words is the key.
Run experiment. It`s important that you enable the option to distribute the traffic evenly across the variations throughout the whole process. This means that the software will keep the percentage going to your B-version the same all the time, as it will usually send more traffic the the better performing page.
Analyze. If your experiment went well, congrats! In any case, all the collected data is a treasure for your future marketing strategy – you can gain more benefits with an educated mind…
For sure you will get to know your visitors and adequately respond to their need of modern, bright and functional products.