Now Presenting : The Geeky SuperShopper, Starring with ETNHost Services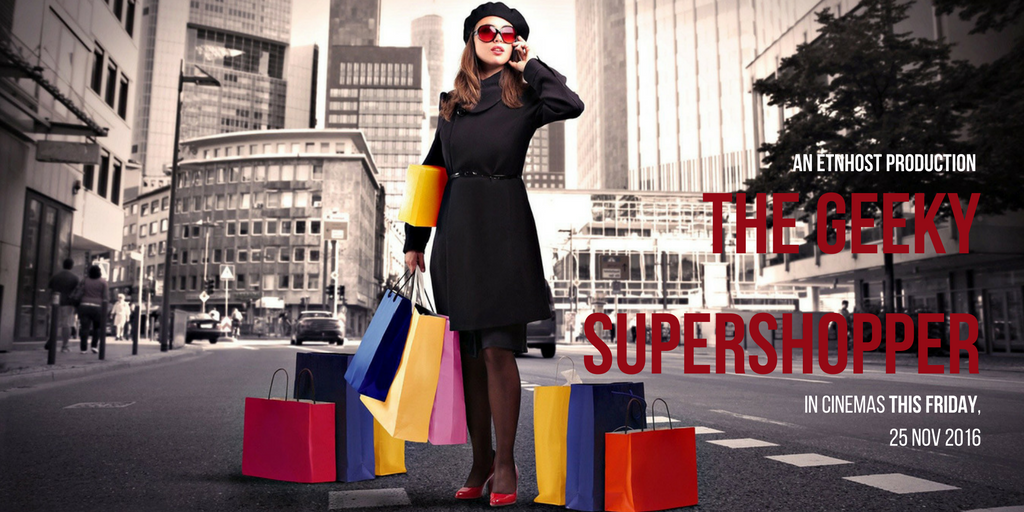 Black Friday is so much fun for all of you guys who love great deals and great services as well, and although the digital world has no season break, we also celebrate and are thankful for our clients' trust, so embraced the opportunity to praise you with some ridiculous discounts on your favorite solutions! Can you feel Christmas approaching? If not yet, you will surely do tomorrow, when you are about to be blown away with Black Friday campaigns, meant to prepare you for the seasonal shopping marathon and fill your house (and your hearts, I presume) with lots and lots of shiny stuff.
Well, we not only want you to be materially satisfied but also mentally stimulated. Now is the time to think of all the left behind projects, all the ideas you want to put in action or for your current business. Buy that hosting you could not afford yesterday, register that domain that suits you the best, combine services for a kick start or just test what's new. We have some great deals here, hey, come and check them out – no queues, no crowds, no quantity limits. Just prices really low! And if you like big numbers, you will love how big the difference is with ETNHost services – up to 70% down on Friday..yeah, we know how to party on weekends…in fact, working while you are shopping but it's totally worthed!
So this year's seasonal BlackFriday-till-CyberMonday looks like that:
STARRING:
As the 60% OFF heroes : Shared, WordPress and Reseller Hosting plans – bold and affordable, now they are here to stay for up to 1 year with the following promo codes :
- For Shared and WordPress Plans – BF-Basic60, BF-Economy60, BF-Standard60, BF-Premium60
- For Reseller Hosting Plans – BF-R160, BF-R260, BF-R360, BF-R460
As the 50% OFF guys : VPS, Dedicated Servers and Managed WordPress Hosting plans – with their challenging and tough attitude they will make you lose control this weekend – available for registration with discount for up to 3 months with the following promo codes:
-VPS - BFVPS150, BFVPS250; BFVPS350
-Managed Wordpress Plans – 1wpm50, 2wpm50, 3wpm50
-Dedicated Servers – BFPS150, BFPS250, BFPS350
All kindly accompanied by Selected Domain Names – up to 70% OFF . Check our current HOT Domain promos!
SPECIAL GUEST:
SSL Certificates –Up to 50% OFF Selected Private SSLs. That's the shy guy, so you can reveal the codes on the Private SSL dedicated page.
You can browse and add products and services as usual while this time, at the checkout you will need to enter the promo code in the dedicated field so that the final price can be recalculated. Unlike dashing trough the snow you can sit back, relax and grab a drink to enjoy that cyber adventure we will take you on. We will hold your hand and guide you trough so you won't miss a single thing.
Save the dates – Deals start at Midnight UTC ( GMT +2) on Friday morning. The promo ends at Midnight UTC ( GMT + 2 ) on Tuesday, November 29, 2016!
C'mon, you can sleep on Wednesday…
NOTES and TERMS:
The promotion is valid for new web hosting accounts only (both per new and existing customers). There are so many aspects of our services you haven't tasted yet, so don't bother, you'll have much to benefit from!
We recommend you choose the maximum billing cycle to get the best value from the exclusive BlackFriday coupon.
Discounts apply if the registrations are made as follows:
Shared, WordPress and Reseller Hosting plans are available within the promo if registered per month, quarterly, semiannually and annually.
VPS, Dedicated Servers and Managed WordPress Hosting plans are available within the promo if registered per one, two or three months.
Domain deals are available only for domains listed on the "Promotional domains" page and only for one-year term.
SSL certificates are available with discount per one-time annual billing cycle.