Let's All Welcome WordPress 4.7 – "Vaughan"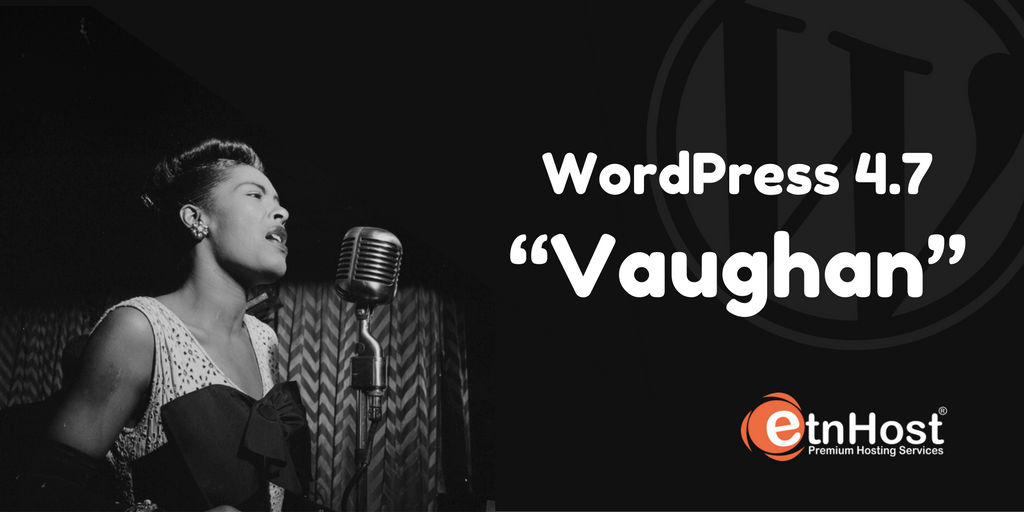 The holidays are almost upon us and we all know what that means – presents, joyous people everywhere, holiday lights, and the customary release of the new version of WordPress. That's right, it is high time we welcomed WordPress 4.7 – Vaughan.
The tradition of naming the new versions after famous jazz performers continues. This time the WordPress team have decided to dedicate the new release to the much talented jazz singer Sarah Vaughan. She is a four-time Grammy award winner, and her beautiful and strong voice has definitely left a mark on jazz as much as WordPress has left on online content all over the realms of the Internet.
But enough about the art of music and let us focus on the art of WordPress and the much exciting new features and updates which version 4.7 comes with.
Brand New Default Theme
We will have the amazing opportunity to start the new year with a brand new default theme. Say hello to Twenty Seventeen – a theme focused to please the needs of all business websites, both big and small. It's slick and responsive design, accompanied with the theme's innovative asymmetrical grid, which is by the way easily customizable, will give you a whole new experience! Some of Twenty Seventeen's other features include video headers, animations, and other cools stuff which we are going to let you discover on your own.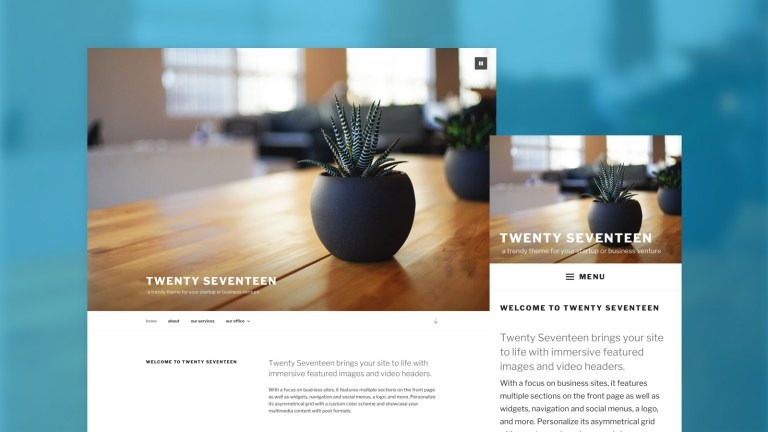 New Features for Better Customization
Enjoy The Freedom of CSS Customization with a Live Preview
Sometimes you just have to fix up a thing or two on your WordPress site. Now you can do that effortlessly and at the same time check the results thanks to the custom CSS with live previews without having to refresh over and over again.
PDF previews
Another great feature that will definitely make our lives easier is the addition of the PDF thumbnail previews. Ever had to upload several files with similar names only to find out that there is no way in Hell that you can distinguish them afterwards? If the answer is no, then you are either lying or you have just been lucky so far. However, the days of worry are behind us because WordPress 4.7 will generate a thumbnail for each PDF file you upload so you can browse through your documents with the greatest of ease.
Easy Starter Set Up
If you are new to the WP community, boy have you picked the right time to join! With Vaughan we'll be able to enjoy the luxury of finding and installing the theme straight from the customizer, as well as useful and very clickable shortcuts which will lead you directly to edit that selected item saving you time and effort.
International Dashboard
With Vaughan you can also enjoy a dashboard on a comprehendible for you language – your language. Now every admin who is helping you with the development of the site can choose their preferred language, making the working process way easier than ever before…because sometimes German is harder than PHP.
What's Under the Hood?
REST API Content Endpoints
Let's begin by introducing the star of WordPress 4.7 also known as REST API Content Endpoints. Thanks to this innovative interface public data will become accessible any client completely anonymously. With REST API you will be able to build dashboards or applications or in other words REST API has your back by supporting content management actions.
And more:
Custom Bulk Actions
Post Type Templates
Locale Switching
Settings Registration API
Customize Changesets
So if you haven't already, rush to tour backend and upgrade to version 4.7 so you too will be able to enjoy the perks of all the exciting functionalities that it comes with. And if you are new to the world of WordPress, and all you need to start your online adventure is the right hosting provider, then look no further because ETNHost has the right web hosting solution for you. All of our servers are extremely WordPress friendly and optimized to the fullest to fit the need of your blog so we can Envision The Net together!